2019 Crystal Dance Spectacular Event Recap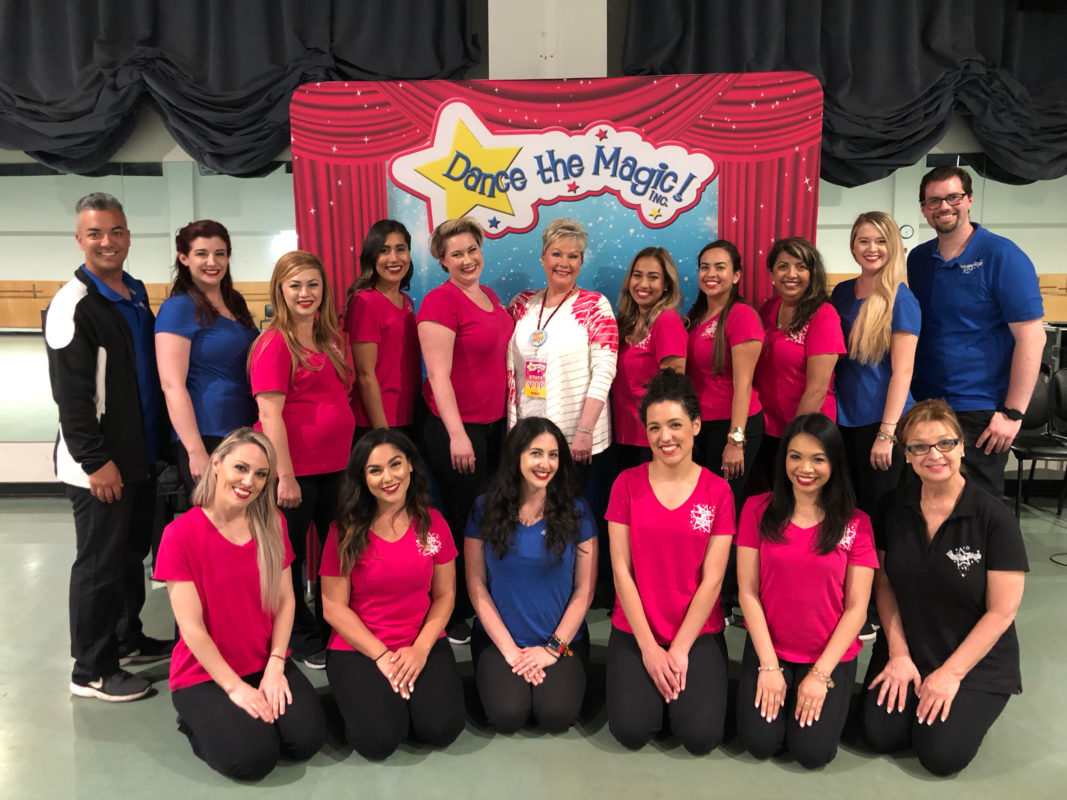 Dance the Magic Returns to the Disneyland Resort for the 2019 Crystal Dance Spectacular
Dance the Magic returned to the Disneyland Resort April 12-14, 2019 for our second spring event of the season, the Crystal Dance Spectacular. Dancers from five states, three countries, and two continents joined us in the merriment of the Crystal Dance Spectacular. Our original Spring Event, the Diamond Dance Classic, became such a beloved performance opportunity for our participating studios that we added an additional springtime event more than six years ago! The Crystal Dance Spectacular has grown to be equally as popular as the Diamond Dance Classic and allows us to welcome dancers from all around the world for a performance opportunity of a lifetime.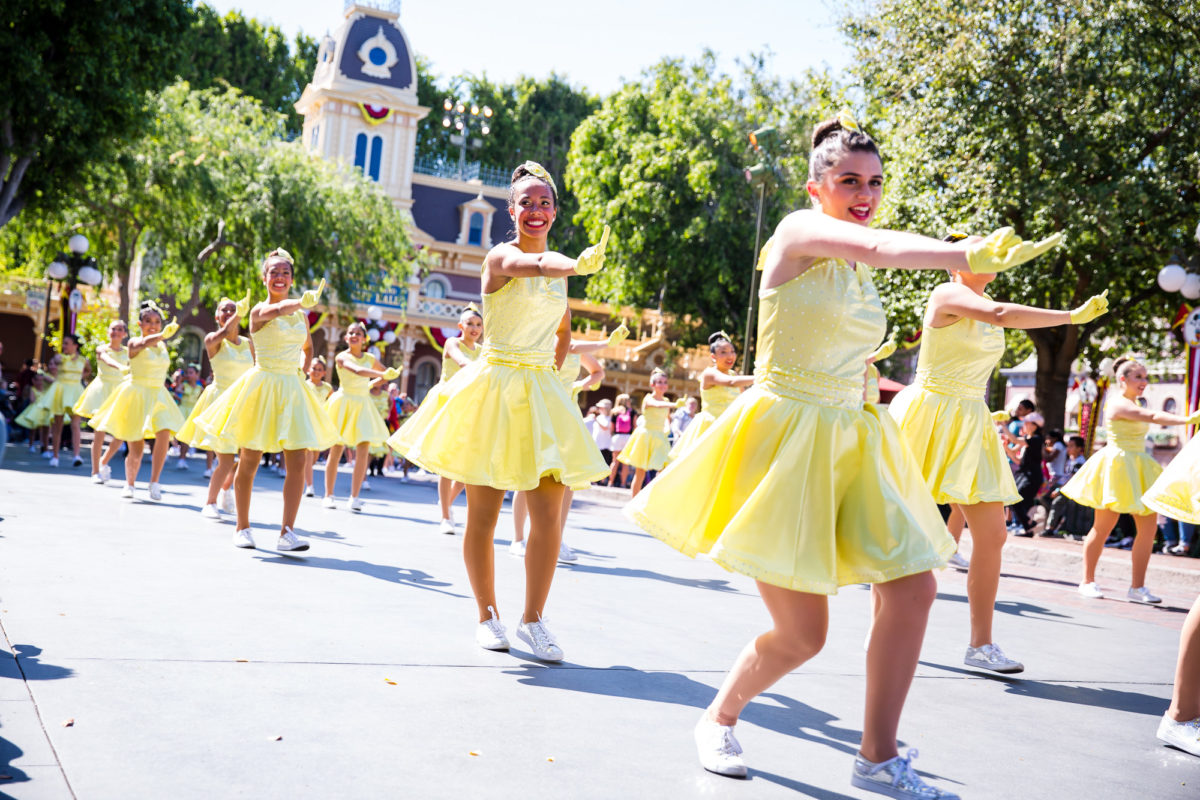 For our 2019 Crystal Dance Spectacular, we had a total of 18 studios participating, with six studios who were dancing in a Dance the Magic Parade at Disneyland for the very first time! While it is always an honor that so many studios choose to return to perform with us year after year, we are also incredibly grateful for all of the new studios we get to welcome to Dance the Magic as well. We truly couldn't do it without all of you!! It is thanks to your dancing feet and smiling faces who continue to support us year after year that we are able to and take pride in being able to create performance opportunities that will leave you with memories that you'll cherish forever.
We had the opportunity to welcome: 
• 8* Count Dance – Queen Creek, AZ
• All About Dance & Gymnastics – Madera, CA
• BlyueRose Dance Project – Sacramento, CA
• City of Santa Clara Dance Team – Santa Clara, CA
• Creative Dance Co. – Dulwich Hill, New South Wales, Australia
• Elite Dance Academy – Broomfield, CO
• Elite Dance Studio – Beaverton, OR
• Footnotes Dance Studio – Ceres, CA
• Fullout Dance Academy – Las Vegas, NV
• Garcia Dance Studio – Lompac, CA
• K & S Dance – Port Coquitlam, British Columbia, Canada
• Perfect Pointe – Glendora, CA
• Precision Dance Center – Sacramento, CA
• The Pointe Dance Center – Las Vegas, NV
• KOTB Performance Academy with Global Dance Tours – Gold Coast, Queensland, Australia
• Australian Performing Arts College with Go Tours – Floraville, New South Wales, Australia
• Creative Dance Company with Go Tours, Floraville, New South Wales, Australia
• BAM! Performing Arts Studio with Travel Managers – Narre Warren STH, Victoria, Australia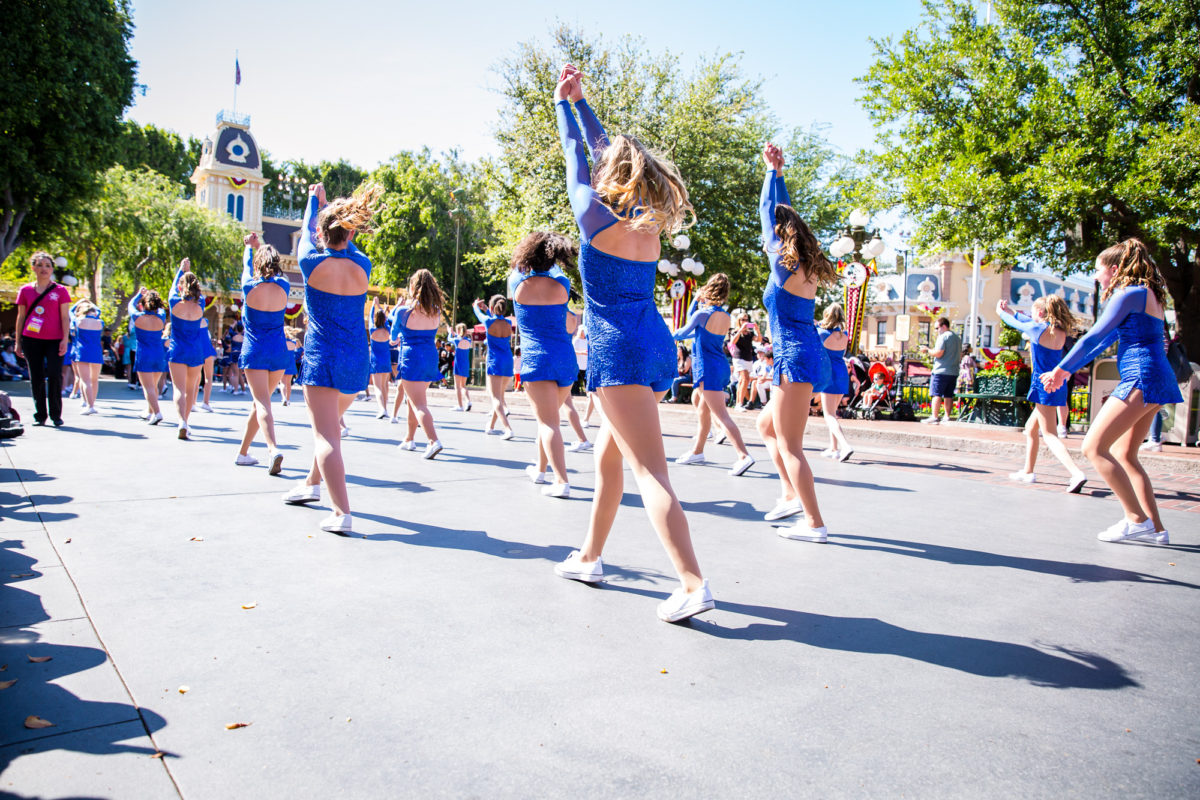 Our dancers traveled to this event from as near as Glendora, CA and as far away as Australia where all 381 dancers converged at the Disneyland Resort with the common goal of dazzling down Main Street, USA in the Dance the Magic Parade at Disneyland! For the second weekend in a row, the parade route was lined with thousands of guests who were delighted by the Dance the Magic Parade performance at Disneyland Park. We are so proud of how hard our dancers work to come together and present one cohesive performance down the parade route. The dancers learn the expertly choreographed parade routine via video back at their home studios and then bring what they've learned to dress rehearsal. Upon arriving at Disneyland, our Artistic Director, Jennilee Barr, uses her dancing expertise to bring all the studios together to meld the choreography for one unforgettable performance down Main Street, USA.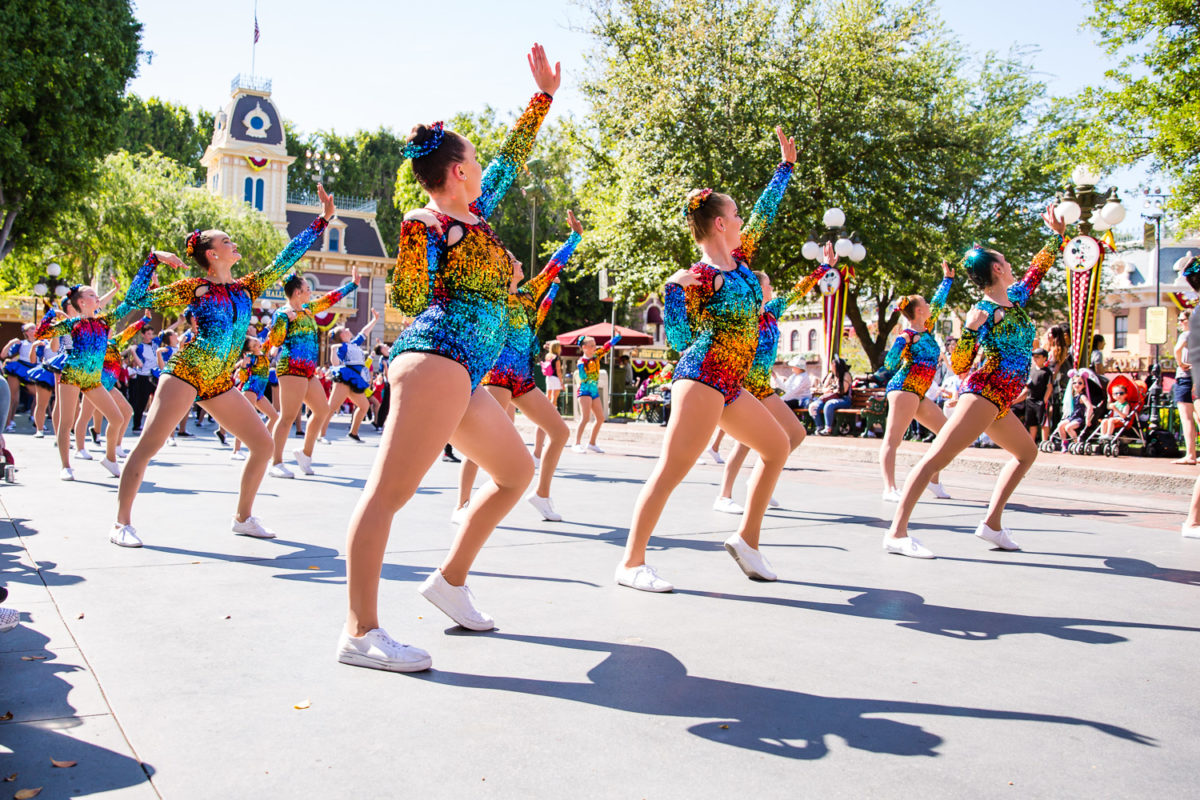 After a spectacular Dance the Magic Parade at Disneyland, the weekend concluded with our Showcase Performance where studios were invited to perform with pieces that they had prepared back at their studios. There were 17 performances in total at our Dance the Magic Showcase that took place at the Fantasyland Theatre inside Disneyland Park on Sunday morning. The Showcase of entertaining and energetic performances was the perfect ending to another fantastic event!
Thank you to all of the studio directors, dancers, Disneyland Resort Cast Members, and Dance the Magic Staff who made the 2019 Crystal Dance Spectacular not only possible, but filled with magic and memories! We can't wait to have you join us again for other Dance the Magic events in the future.
Happy Dancing!